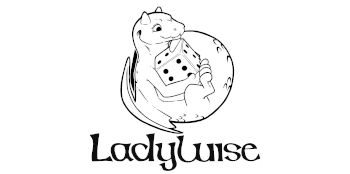 Here at Loot & Liar, we are big fans of role playing games in general, and Dungeons and Dragons 5th Edition in particular. On our site, you'll find reviews, opinion pieces, news, how-tos, tips, and tricks for getting the most out of your DnD games.
We enjoy testing out new stuff, splurging on ridiculous purchases, and creating our own worlds out of foam and paint. We like to run adventures with sophisticated plots laced with humor and drama. We've learned a lot of lessons (and had a ton of fun). We want to pass some of that knowledge on to you in hopes that you, too, will enjoy playing DnD.
What is "Practical D&D"?
You may have noticed that we use the term "practical D&D" a lot on our site. What we mean by it is that we want to focus on the things that make your game better. What you won't find here are lengthy critiques of whether things are "canon" or analyses about "overpowered" spells or monsters. We do enjoy reading those things from time to time, but that's not really what we want to focus on.
What you will find are articles about making your game better. We review products we really like in hopes that you will also really like them. (We don't do purely negative reviews. If we don't like it, we simply don't review it.) We cover practical aspects of DMing/GMing, like how to get organized or how to meet your players' expectations. We talk about the tools and technologies that we use for everything from character sheets to map building. And finally, we cover the crafting and artistic side of DnD (or, as my brother likes to call it, "DnDIY").
We hope you'll find all of this enjoyable and informative. More than that, we hope you will find at least a few things here that improve your own DnD game.
Here are examples of topics we cover:
Playing Dungeons and Dragons
Fun DnD/RPG Etsy finds
Painting minis and terrain
Tools and technologies we like
Do-it-yourself projects (DnDIY)
News about the game or the community
How to…

Get organized
Be a dungeon master (DM)
Find games to play

Writing adventures for your campaign
And more
How Are We Related to Ladywise?
Prior to Jan. 1, 2021, we did all of our work under the name Ladywise. But for our content site, we wanted something more focused on D&D content.
Ladywise Enterprise is a family business. Angie started it, and now her husband Matt and their three teenage daughters work on it together. And, yes, all five of us play DnD (though not always together). During 2020, we started an Etsy store. But we also wanted to start writing about what we've discovered over the last few years. And that is where Loot & Liar began. While it has been in the works since late 2020, we decided not to launch until January of 2021.
Right now, we're still using our beloved d6 dragon for the the logo.
And yes, "Loot & Liar" is a play on words for lute and lyre, two popular medieval instruments that frequently figure into fantasy novels and role playing games. Get your inner bard ready.
Contacting Us
Currently, the best way to contact us is on Twitter or through messages on our Etsy store. We're happy to hear suggestions on topics you'd like to see covered or things you think we should review. We may not be able to do your request, though we'll certainly look into it.